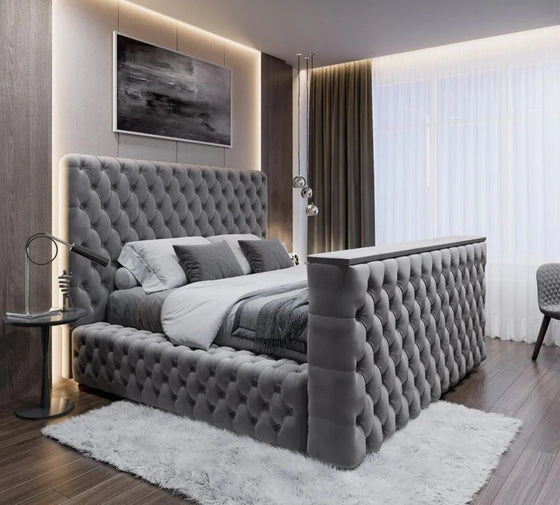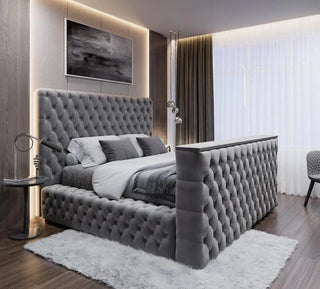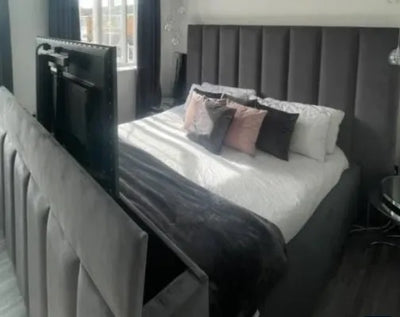 Brand new
BESPOKE TV BEDS
Elevate your bedroom with our bespoke TV beds at British Bed Store. Meticulously crafted for both style and comfort, these beds offer a unique blend of elegance and modern technology. Customize your sanctuary with premium materials and discreet TV lift mechanisms, seamlessly merging sophistication and practicality. Experience the perfect fusion of comfort and cutting-edge design with British Bed Store's bespoke TV beds.
Shop Now
Sleep in Comfort with Our Range of High-Quality Beds
Welcome to British Bed Store, where we believe that a good night's sleep is essential for your well-being. We create handmade beds that are comfortable and durable, using the finest materials and traditional techniques. Our beds come in a variety of styles and sizes to suit your preferences and needs. Whether you're looking for a classic divan bed, a stylish bed frame, or a practical ottoman bed, we have something for you. Our beds are designed to provide maximum comfort and support for your body and mind. Shop with us today and discover the perfect bed for you - because you deserve the best of British craftsmanship.